RationalCalc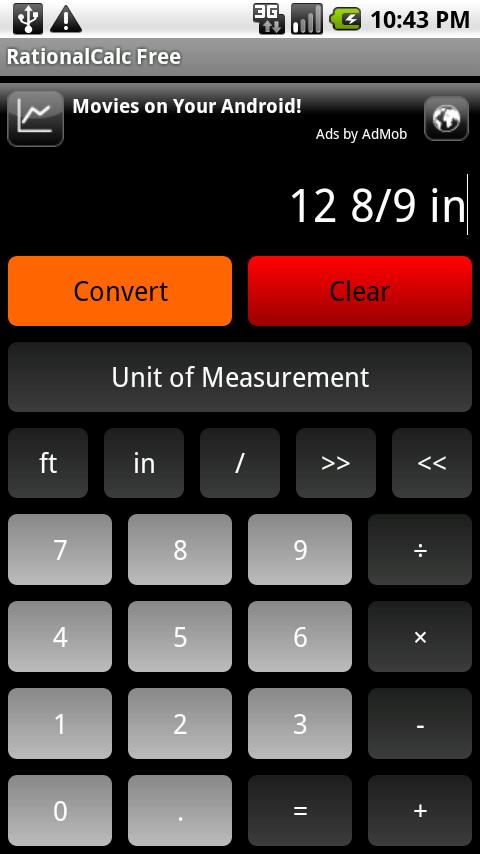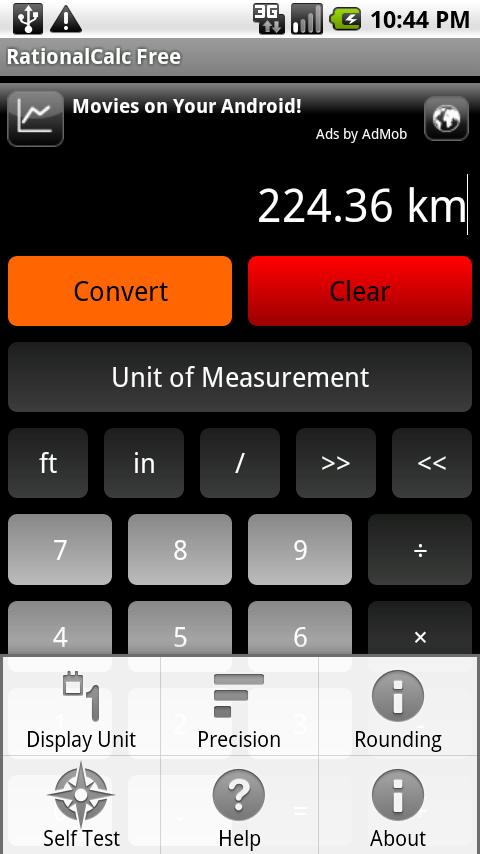 RationalCalc Free is a unit-aware project calculator for calculating length with automatic unit conversions.
Features rounding up or down to common fractions, such as 1/4, 1/8 and 1/16.
Foot/Inch mode.
Automatic conversions between imperial and metric units.
High-resolution rational calculations are maintained behind the scenes.
Set the "Display Unit" and "Precision" from the menu to match your situation.
Mixdown the result to your desired tolerances.
Useful for carpentry, machining, surveying, blueprints and DIY projects.
A Fraction Calculator for Android!
Get RationalCalc from the Google Play market
Source code is available on Github: https://github.com/timothyleerussell/RationalCalc
Comments from users:
@Bobby -- Quick, easy and not all cluttered up. It simple ...cut and dry. Awesome!
@Eric -- Great app This app is a great tool for any builder.
@Renee -- I love it This app is the only calc that any handyman needs
@Juan -- Muy buena, gracias! La mejor para calcular problemas de fracciones o quebrados, gracias!
@Tyrone - Much handier than you might think at first, especially if for carpentry and machine shop work.
@Chase - App works great for feet and inches calculating :) use it everyday at work
@敦夫 - 分数のインチ変換が出来るのは神
@ERIC - Awesome… Spot on app. Thanks for making it.